A New Collection of TENCELTM Outdoor Fabrics

A New Collection of TENCELTM Outdoor Fabrics

NATURAL.  COOL.  COMFORTABLE.
SILVATM fabrics come from nature and will go back to nature without harming Eco Balance of the global environment. These fabrics are made of plant based ingredients developed by TENCELTM.
SILVATM is perfect to be used in a variety of end products that are Cool and Comfortable. Each variation of SILVATM is uniquely designed to maintain the best of BROOKWOOD quality without compromising on its impact on  the environment.
WILLOWTM
Piece Dyed
56″ +/- 1″ Width
135 g/sm or 4 oz/sq yd +/-5%
SIERRA LegacyTM
Piece Dyed, DWR
60″ +/- 1″ Width
1181 g/sm or 5.3 oz/sq yd +/-5%
EUCALYPTUSTM
Piece Dyed
57″ +/- 1″ Width
200 g/sm or 5.9 oz/sq yd +/-5%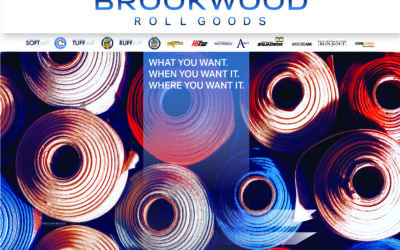 #Brookwood Roll Goods is thrilled to exhibit at LA Textile at #CaliforniaMarketCenter from Wednesday, September 28th to Friday, September 30th. Brookwood #RollGoods will highlight our product lines, #Soft Stuff™, #Blockout™, and #Squadron®. To learn more about...
INQUIRY
Please  feel free to reach out to us at BROOKWOOD. Fill out the form or use the contact information below.
NEW YORK
1-800-426-5468
485 Madison Avenue, Suite 500,
New York, NY 10022
CONNECTICUT
1-800-225-5650
275 Putnam Road,
Wauregan, CT 06387
CALIFORNIA
1-800-247-6658
445 W. Walnut Street,
Gardena, CA 90248