INDUSTRIAL DIVISION
Reliable and Durable Performance-Based Fabrics including Service Uniforms and Medical PPE.
In your specialized field, cutting edge is a must and precision is non-negotiable. The Brookwood® Industrial division helps you exceed all expectations with strong, breakthrough results. Our unmatched ability to meet high-tech, exacting specifications as well as our unrivaled expertise position us to provide you with the best in coated, laminated, dyed and finished fabrics that work.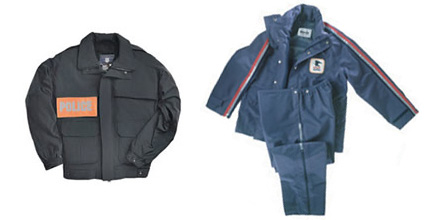 Industrial fabrics are used in garments, including Industrial and Protective Rainwear, Uniform Outerwear and Workwear meet ANSI/ISEA 107-2015 Standards and U.S. Postal Standards. Industrial fabrics are also used in specialty end products such as filtration, airline safety equipment, and coating and laminating substrates.
There are no upcoming events at this time.
Inquiry
Reach out to us for any inquiry you may have or call our toll-free number at 1-800-426-5468.
Industrial End Products
Fabrics for Reliable and Durable Performance-Based Applications including Service Uniforms and Medical PPE.
Concealable and Buoyancy Compensators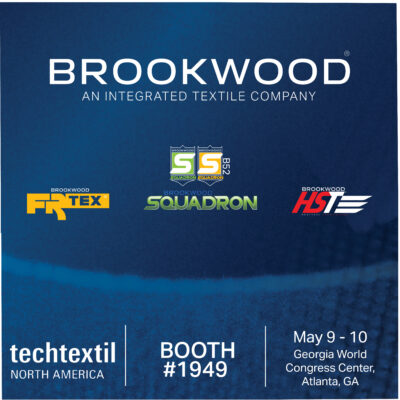 From May 10th to May 12th, 2023, Brookwood Companies will be exhibiting at Tech Textil at Georgia World Congress Center in Atlanta, GA! Tech Textil is the largest North American trade show displaying equipment and technology for the development, sourcing, and production of sewn products.
Brookwood is excited to showcase our selection of fabrics and product lines at TechTextil! Stop by Booth #1949 to learn more. See you there!